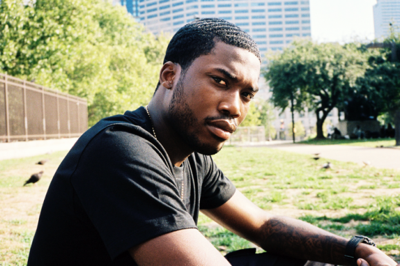 Meek Mill is Breaking Out! Check out his recent interview with SPIN, where he represents his hometown of Philly and talks about his fresh start.


" 'I only make songs for myself every once in a while," he admits, citing 'Faded Too Long,' a freestyle over Drake's 'The Ride' as an example. 'It's one of those soulful joints where I'm speaking nothing but the truth.' "
Check out SPIN for the full story!