Self Made Vol. 2
New Meek Mill / Dream Chasers T-Shirts Available Now!
Posted on October 24th, 2011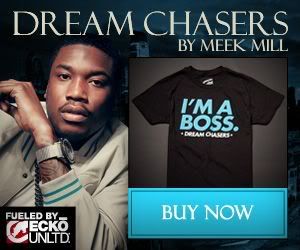 Meek Mill and Ecko Clothing bring you the brand new "Dream Chasers" line. Check out all the various Dream Chasers styles on sale right now. Shop Here!
Twitter
MeekMill: I'm busy getting p#%sy like a phuckin #bo$$
MeekMill: The Knicks lost!
MeekMill: It ain't over tho!
MeekMill: Lance not playing!